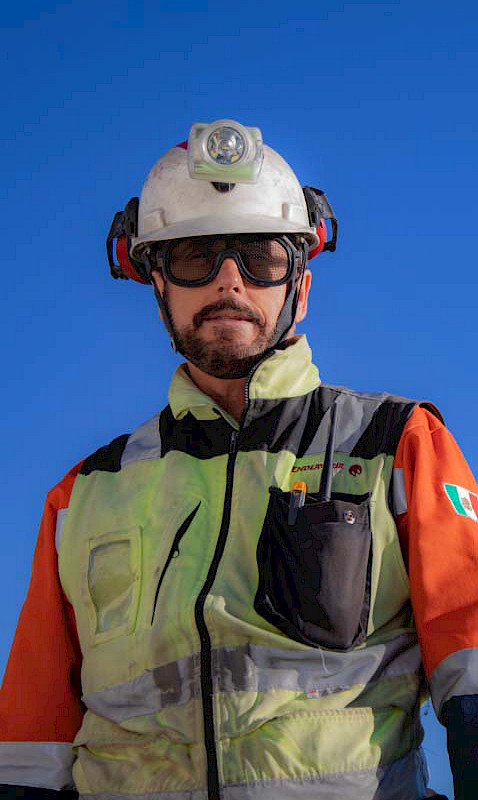 Dedicated to a better future for all
We strive to create benefits for our diverse stakeholders, as we responsibly explore and manage our mining properties. We want to contribute in a proactive, positive way to help create a healthy, equitable society and sustainable ecosystems.
For us it's about ensuring the success of our people, our planet and our business.
We at Endeavour are challenging ourselves to be a more sustainable business and create more meaningful impacts for our stakeholders. Our Sustainability Strategy 2022-2024 outlines how we'll achieve that. 
The strategy has three focus areas, underpinned by a number of initiatives and targets to drive our performance. These are areas where we're channeling our energy, increasing our investments and evolving our efforts to deliver meaningful progress toward a more sustainable future for all.
Lead a trusted, well-performing business, by further strengthening the critical foundations that create long-term organizational sustainability.
Business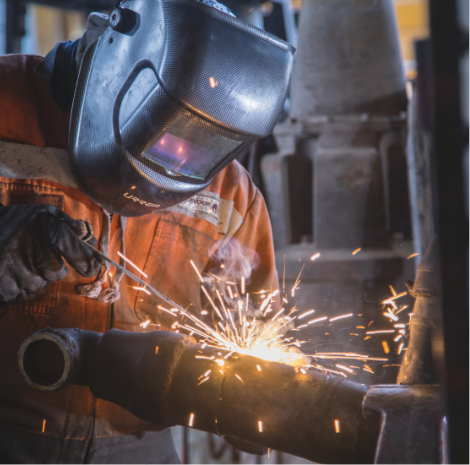 Elevate our environment stewardship to reduce negative impacts, protect ecosystems and support environmental sustainability.
Our Planet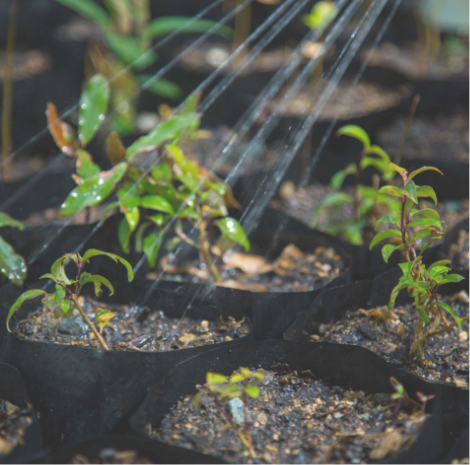 Material Topics
More than ever, our stakeholders care about sustainability. And it's intrinsic to our business strategy of sustainable mining to ensure our long-term success.
Our Sustainability Strategy and ongoing sustainability initiatives focus on the environmental, social and governance (ESG) topics of greatest importance across our whole value chain. We determine these issues through a material assessment, a process undertaken every two years in which we survey our main stakeholders. The process is conducted by an external consultant and is guided by the Global Reporting Initiative standards.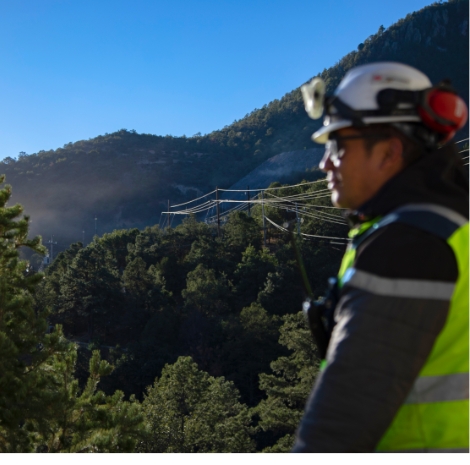 Oversight
Sustainability is ingrained in the highest levels of Endeavour and throughout our company, including at each site in Mexico.
At the Board level, there is a clear emphasis on sustainability issues, as demonstrated through dedicated committees and oversight. Two committees of the Board oversee Endeavour's ESG strategy and decision-making: the Sustainability Committee and, to a lesser extent, the Corporate Governance and Nominating Committee.
Leading and guiding Endeavour's sustainability journey
Guided by our Sustainability Policy and the Sustainability Committee Charter, the Sustainability Committee meets at least three times per year to review reports from key departments of our operations. The Committee promotes a sustainability mindset and encourages a corporate culture that takes responsibility for sustainable development. They also approve policies, standards and responsible work practices that guide the performance and expectations of our employees, contractors and other partners.
The Sustainability Committee and a team of senior executives — including the CEO, Chief Operating Officer, Chief Financial Officer, VP Operations, and VP of Investor Relations — develop the sustainability strategy. They also review our annual Sustainability Report to ensure it effectively addresses all material topics identified by our stakeholders. Compensation of the management team is tied to production and sustainability goals. In particular, safety and environmental criteria are incorporated into the annual pay structure.
At the operational level, sustainability matters such as workplace safety, environmental protection and community relations are integrated into the everyday management of our business.
Learn more information about our corporate governance practices
Global Citizenship
Accelerating global sustainability is a collective endeavour.
Endeavour supports the United Nations Sustainable Development Goals (SDGs). The SDGs are a call to action for countries, corporations and organizations to work collectively to address the most pressing challenges facing the world. We know that companies like ours, as well as the broader mining sector, have the potential to advance the ambitious aims represented by the SDGs.
Additionally, through the Silver Institute we have participated in a collaborative project—the Silver Sustainability Initiative—to illustrate how mining companies contribute to the SDGs and a better society.
Our Key Memberships and External Commitments We engage with industry associations to build and maintain relationships with industry peers, keep abreast of sector developments and contribute ideas on mining best practices. We also support and incorporate international best practices and standards.
These SDGs are most relevant to our business, and we're contributing to them through our activities, initiatives and partnerships.







Commitment to External Initiatives
The Organization for Economic Cooperation and Development Guidelines for Multi-National Enterprises
Voluntary Principles on Security and Human Rights
GHG Protocol from the World Business Council for Sustainable Development
The United Nations Guiding Principles on Business and Human Rights
International Finance Corporation Performance Standards on Social and Environmental Sustainability
Global Reporting Initiative
Sustainability Accounting Standards Board